You know that IGG made some offers for us to purchase, you will see my opinion below.

in my opinion, Best Purchases
Winning start: Big Guy hero can be purchased after you buy the two package of it. it's improve your construction speed first. 








30-Day Supply Chest: you can give good amount of resources and speedups every day for 30 days 

Heroic Adventure: this is contains 6 Bravehearts, so pretty good to help increase your hero medals and it's important for collesium fight and ranks. this rank important to get more gems.

Heroes: you can look the gold medal advantages and for this reason I recommend;
Big guy (for 30% Construction Boost), 


Witch Doll (for both 20% Construction Boost and for 25% Research Boost), 


Pettite devil (for 25% Research Boost)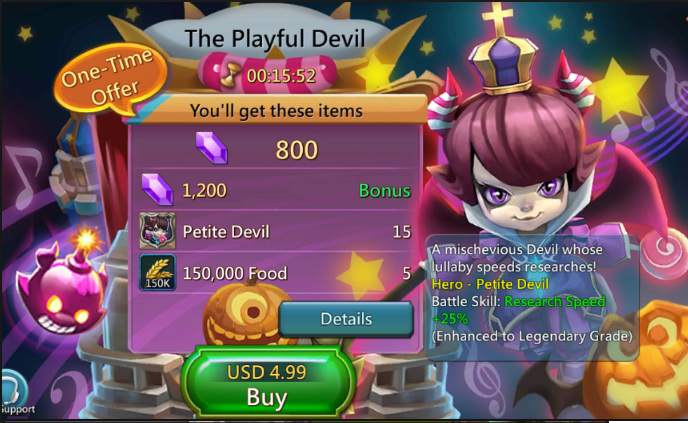 Lore Weaver (my experience all overlords use this hero for rank 1 at the collesium its really effective) but you can choose also the others.


I also saw 20$ package one months ago, you get so many speed ups, holly stars, but i don't remember the names.

IGG ID: 379117504
Signature
IGG ID: 379117504