Hi All,

IGG ID: 397952299

I would like to make this guide about the settings function in the game as it is very important you do a great setup! You might not know how some of the functions works so hopefully this guide will help you in finding the perfect setup. 

This guide can help both New and Old players through out the game. 

There are 12 functions in the Settings button and we will take them one by one and I will try to add in as many screenshots as possible so it would be easier for you!




1. Account Settings

At the account settings you can link your desired e-mail address to your game account. This is also the place where you can set up to use more accounts at once since IGG allowes players to have more accounts. 

You can also switch your account to a different device which is great if you notice that your device is starting to have problems you can link your account to a new device where facebook also plays a big part. 




2. Search 

The search function is really great! Here you can find players and guilds (highlighted the two buttons)
For new players if you are looking for a guild that speaks a specific language, you also have the option to select a language at guild search.




3. Rank Search

In the rank search you can see both Player Ranks and Guild Ranks (depends which option you select). 
For players you can see: Might rank, Tropps Killed Rank and Colosseum Rank
For guilds you can see: Might rank and Troops killed rank

Once you click on the arrow on the left - you can also see your rank on the top. 





4. Settings (Display and Sound)

This settings function helps you with adjusting your sound and and display quality and the auto translate toggle. 

Note: The lower quality saves more power on your device. - This means if you play without sound and a lower quality display, your phone or tab battery will last longer. 





5. Functions Setup

I personally think Functions are very important, these functions show you if you are not constructing or researching anything, if you are not training troops, battle reports. Honestly I'd suggest to let these show rather then missing out on something.





6. Notifications Setup

The notifications are when your device gets a pop-up on the top and possibly a little buzz or a sound when "something" is happening in the game. Well, you can controle these notifications here. I personally like to be notified when I finished building something or troops trainng has ended (and I can start a new one) or when I'm being attacked and so on.

So, again I would suggest keeping everything ticked, this way you will be a better player.





7. Language Setup

Yes, IGG are awesome and they have introduced almost 20 languages to the game (we might get more with time), 

If you choose a specific language - everything in the game will be translated to that specific language. 





8. Community

IGG\Lords Mobile community! Yes, we have a great community and you can meet many players on the Forum OR see super videos on youtube! (we have some great youtube'erz that provide great content)




11. Facebook

Facebook is around the world! Make sure to open the IGG facebook page and drop a Like and Follow! This way you will get updates on your facebook page!


10. Help

We do need some help from time to time and if our guild members OR the community can't help you might want to come to this place! here you can read abbout:
- Terms of Service (which is important so please do)
- Privace Policy (again important)
- Guide and Ask a questions - yes, you have a quick quide in the game and an option to ask a question
- Email and Live Support - Both options work, live support is great, I had a good experice with them! It also showes you how many people are in fronth of you! 




11. Block List

We do sometimes meet players that are annying right? You can simply use the block list to "Filter" out this player from sending you messages in any format! 





12. Google Play Games

If you have more google play accounts, here you can select the account you wish to be linked to GooglePlayGames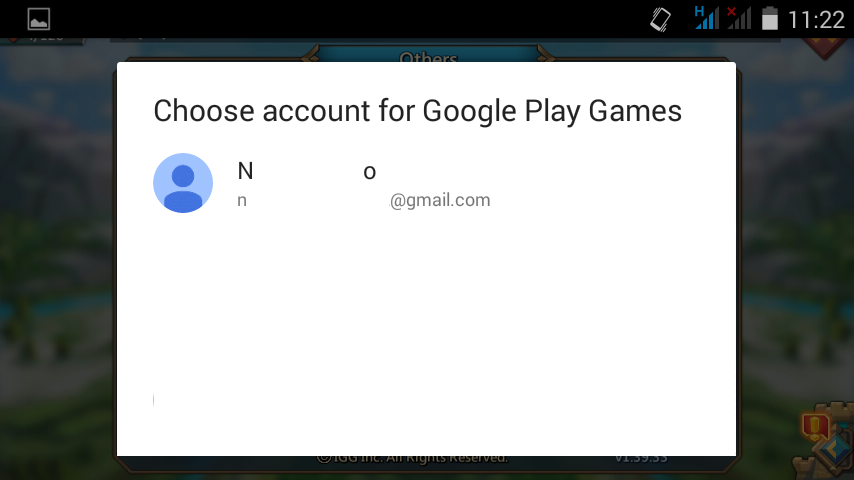 Hope the above helps everyone! 

Cheers,
R